3rd Biennale Barachois In Situ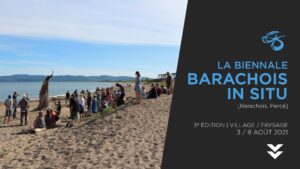 The artists will create works in the open air, in accordance with the sanitary standards in place at the time of the event.
The artists will work on the beach and in the heart of the village of Barachois (Percé, Gaspésie).
Date
03 - 08 Aug 2021
Expired!
Time
8 h 00 min - 18 h 00 min
Organizer
La Biennale Barachois in Situ
Next Event
Date

11 Aug 2022

Time

8 h 30 min - 18 h 00 min