Snowmobile Ice Race at Bridgeville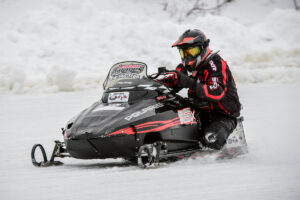 Snowmobile race on ice in bridgeville, parking at the Bridgeville community hall.
Inscription from 9am to 11:30am.
Races start at 1:00 pm.
Classes 120, 200 children and 500, 600, 700, 800 adult classes. 30$ per class.
Bar service and canteen on site.
Entrance 5 $
We look forward to seeing you all!