Snowmobile Ice Race at Bridgeville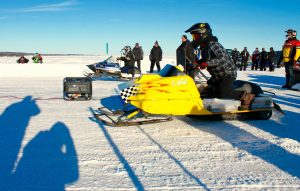 Snowmobile race on ice in bridgeville, parking at the Bridgeville community hall.
Children's class 120cc and 200cc and several adult classes
Bar service and canteen on site.
Registration 10:30 am  -11:30 am, between 5$ and 25$ per class
Races start at 12:00
We look forward to seeing you all!
Date
16 Jan 2022
Expired!
Time
10 h 00 min - 0 h 00 min
Location
Centre Communautaire de Bridgeville

499, route 132 Est, Bridgeville
Next Event
Date

11 Aug 2022

Time

8 h 30 min - 18 h 00 min